HAMONIM
Workshop and performance
with choreographer Patricia Carolin Mai
Performing Gender – Dancing In Your Shoes
A dance project involving 8 European Countries,
led by Gender Bender and Il Cassero LGBTI+ Center
Teatro Arcobaleno
A unique educational project in Italy aimed at 
infants, teenagers, families and teachers
20 years of festival, events and special projects about cultural imagery on the body, gender and identity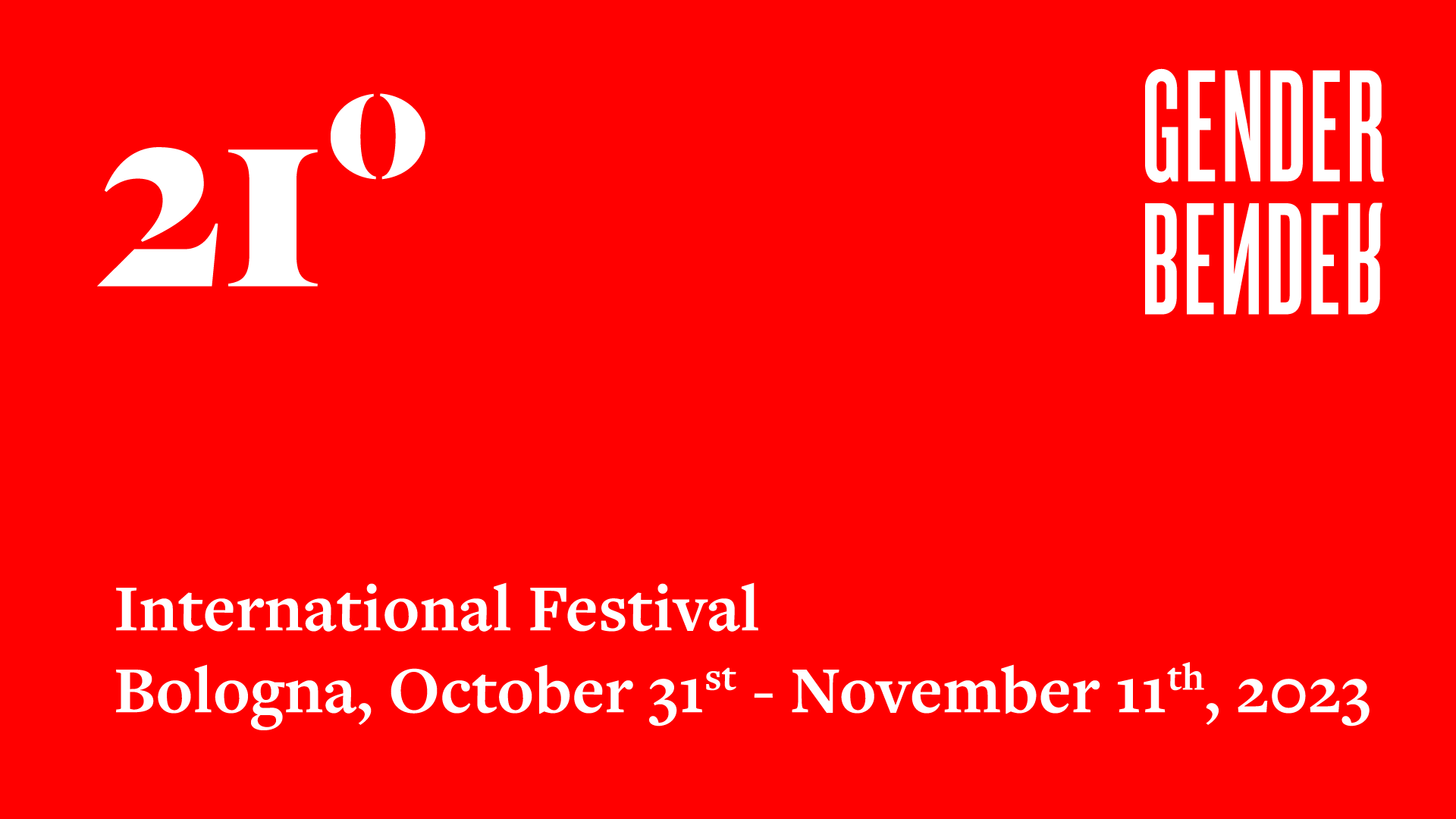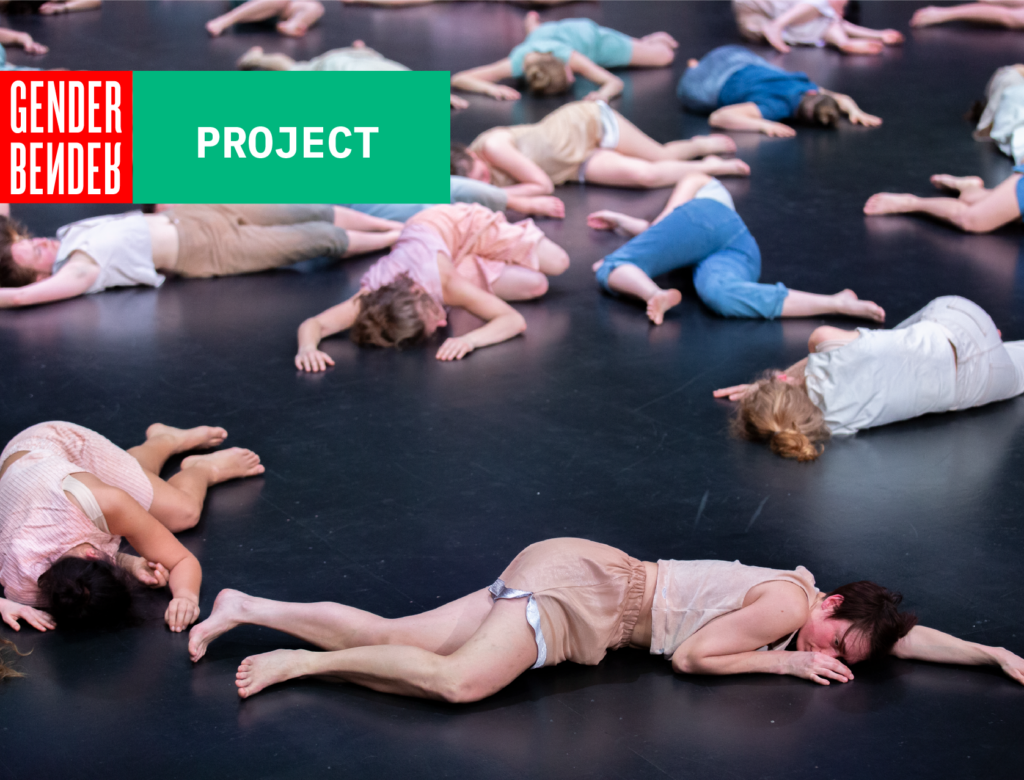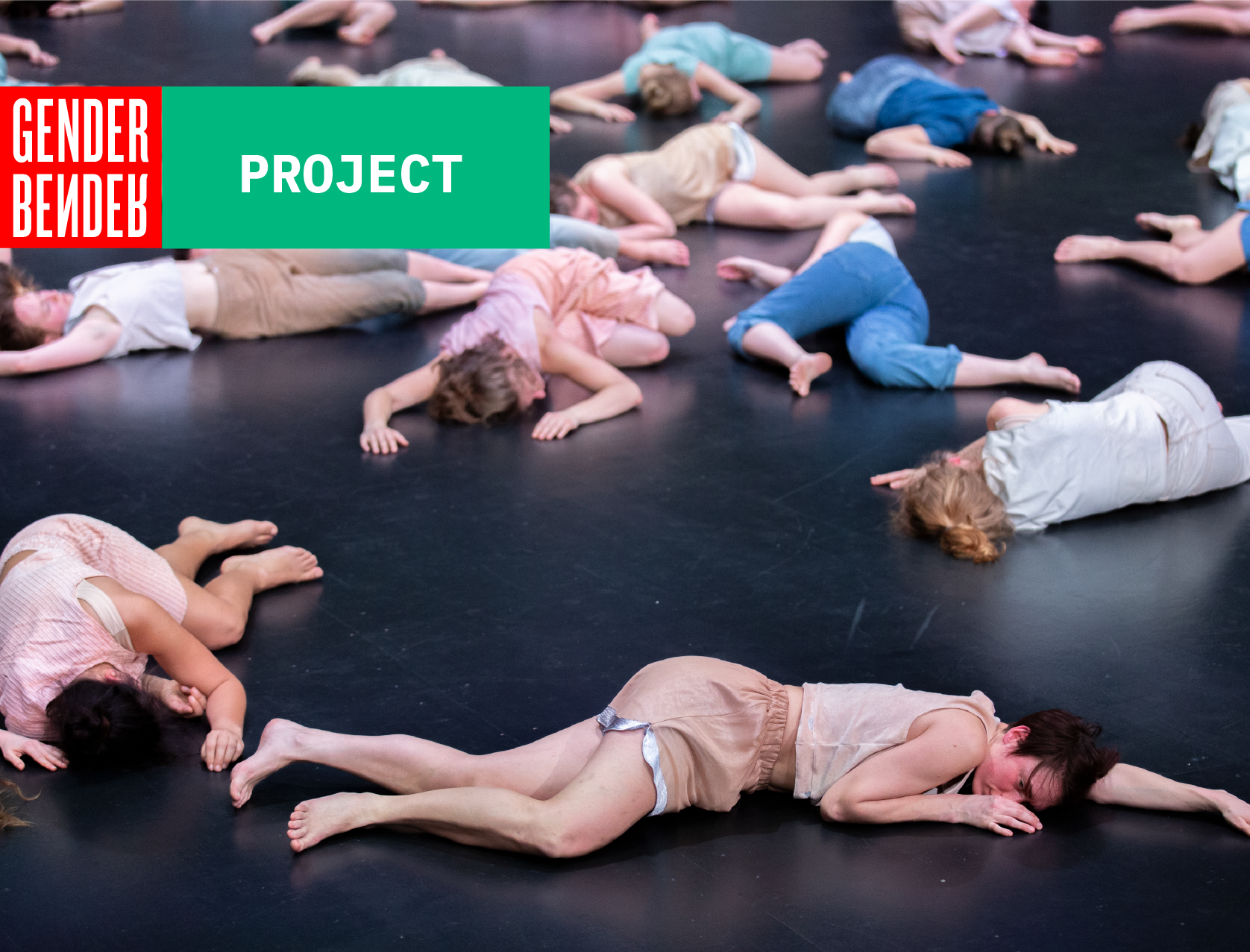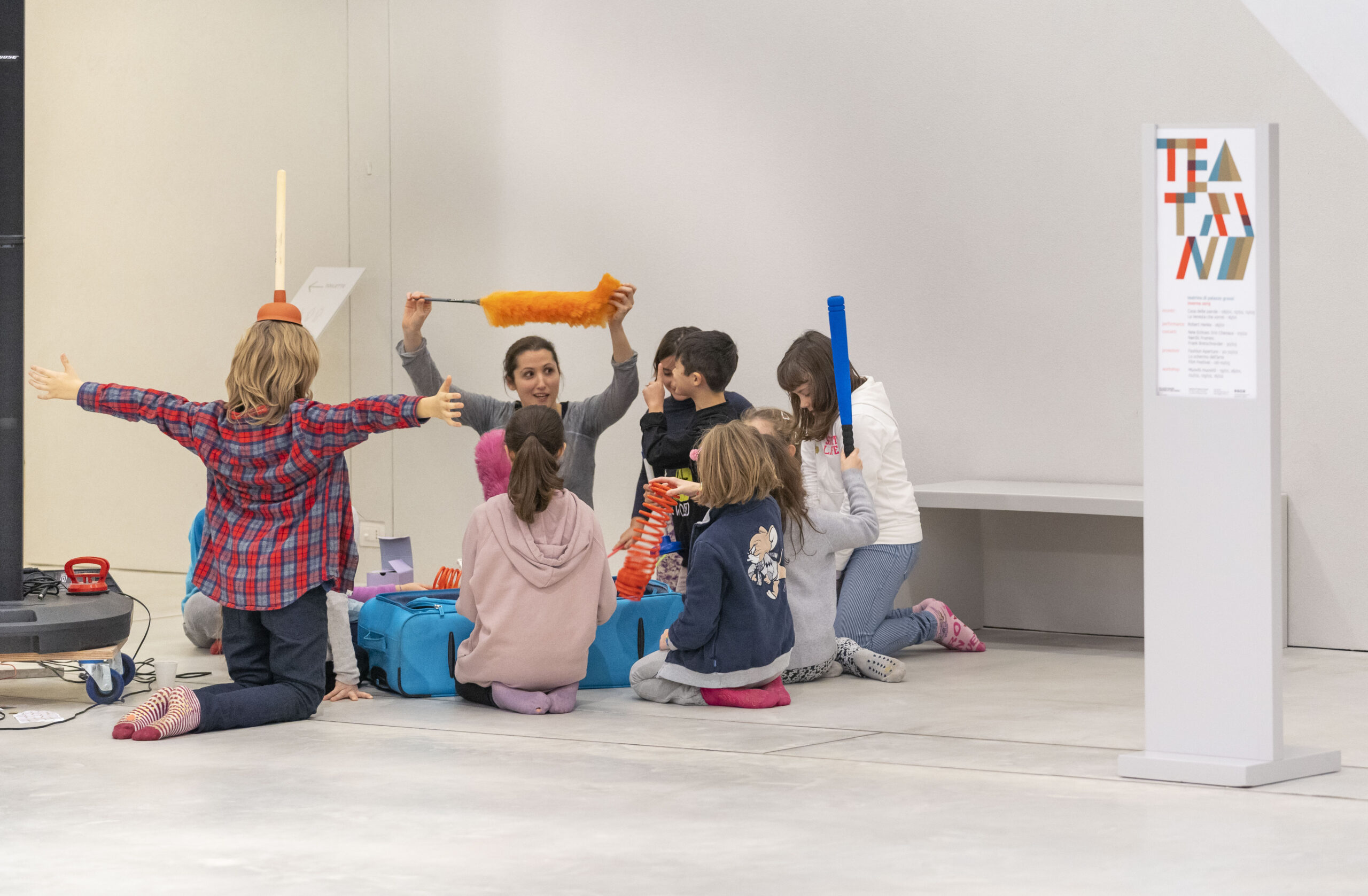 Gender Bender is Teatro Arcobaleno
Discover the workshops by Teatro Arcobaleno
Teatro Arcobaleno, the project for children and teenagers that the Gender Bender Festival organizes together with a large network of partners in Italy, is back. For the 2022/2023 school year, the program offers a wide range of free workshops about movement, dance and body practices for students and teachers.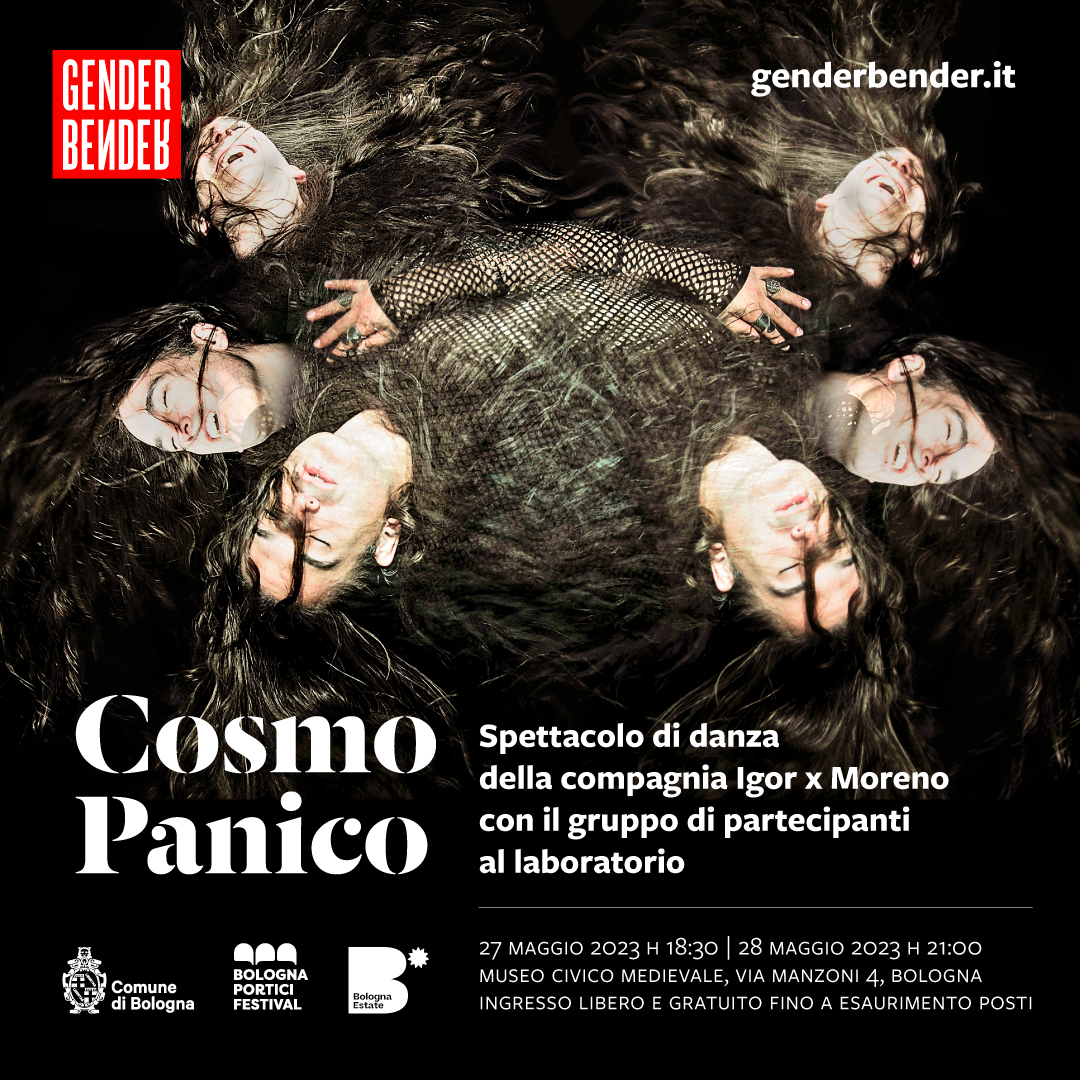 Gender Bender is Cosmo Panico
DISCOVER COSMO PANICO, A WORKSHOP AND DANCE PERFORMANCE
Cosmo Panico is a workshop led by the Igor x Moreno company that will create a performance as part of the Festival dei Portici in Bologna in May 2023. The workshop is inspired by celebrations related to seasonal cycles such as the carnival or orgiastic rites. The idea is to create a staged ritual. The workshop is open to all ages, types of bodies and no dance experience is necessary.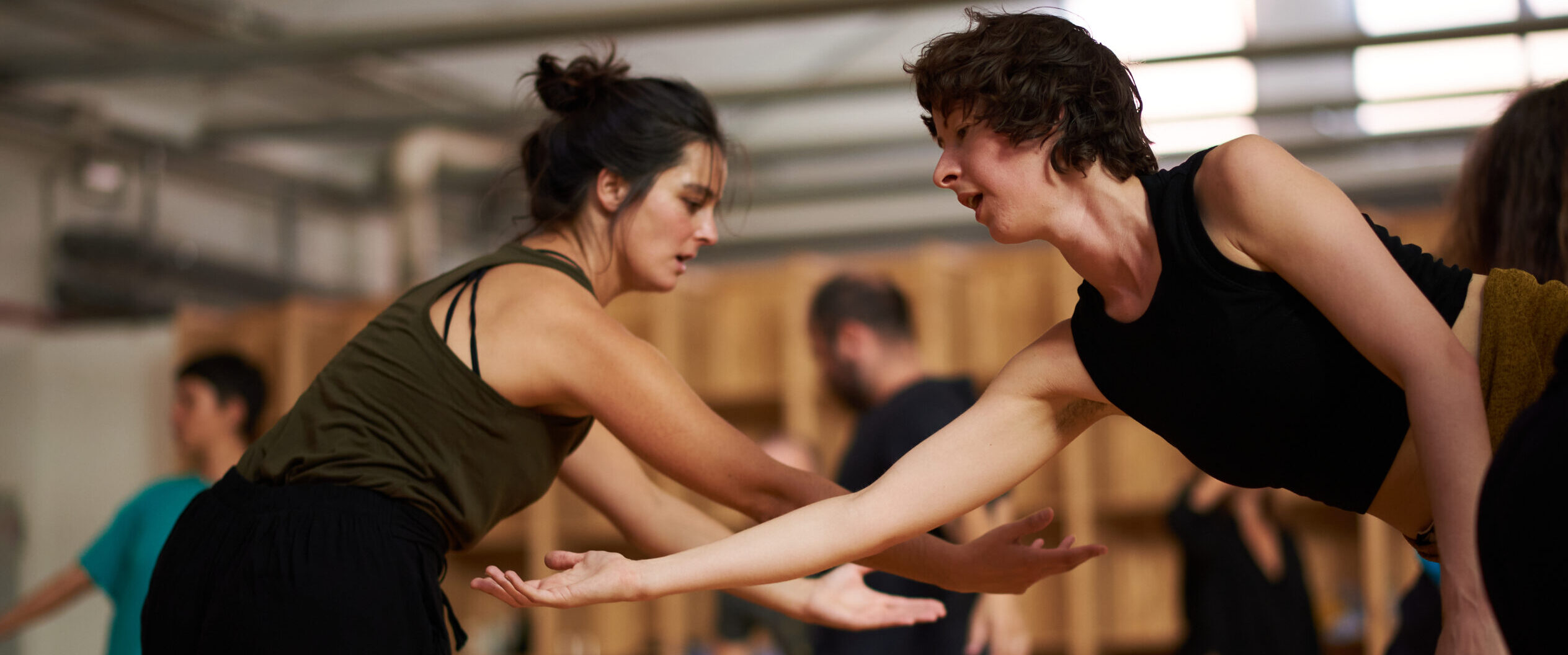 Gender Bender is Performing Gender
DISCOVER PERFORMING GENDER – DANCING IN YOUR SHOES
Performing Gender – Dancing In Your Shoes is a dance project that aims to develop a link between culture professionals and some local communities through a discussion on gender in the European dance system. The project involves 8 European countries, led by the Gender Bender Festival and Il Cassero LGBTI+ Center.
Past editions
The festival has been held annually in Bologna since 2003 and passes through many places in the city, scheduling events in theatres, cinemas, libraries and auditoriums, clubs and associations, squares and open-air venues.