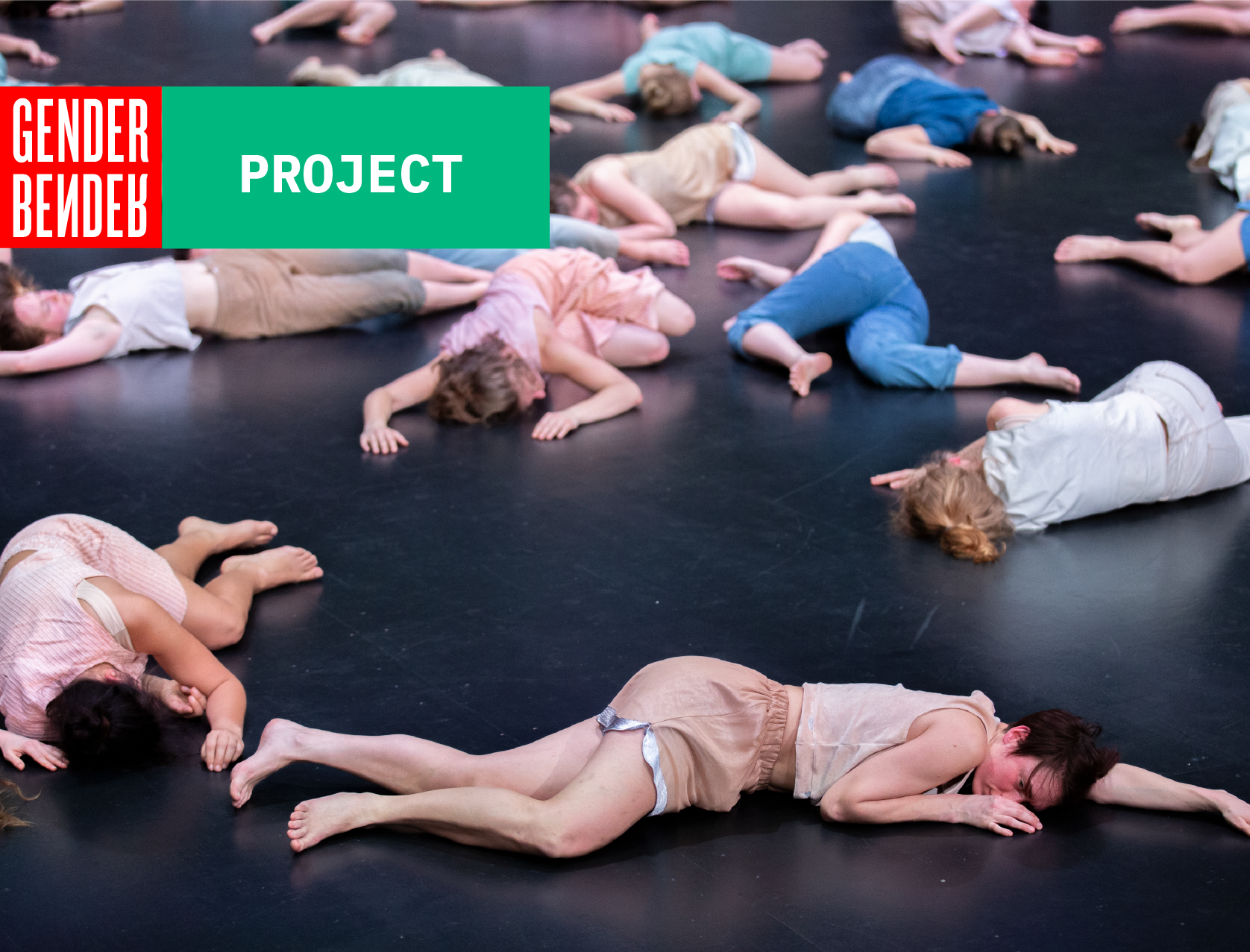 HAMONIM: WORKSHOP AND PERFORMANCE WITH CHOREOGRAPHER PATRICIA CAROLIN MAIAI
Join a free workshop about the relationship between individual and mass with a final public performance.

Do you feel like putting yourself out there?
If the answer is yes, don't miss the opportunity to explore your interest in dance through a free workshop with choreographer Patricia Carolin Mai (Hamburg). The workshop is open to people of all ages, types of bodies and all kinds of dance experience (or even no experience). The workshop will explore the relationship between individual and mass. 
What we will do
A group of people will explore, through contact improvisation, shiatsu, martial arts, and other body practices the dynamics, challenges, and opportunities that are created within a community. The workshop will be followed by the final performance of a group show.
How to participate in the workshop
The workshop is free and has a limited number of places.
It is open to all ages, types of bodies and no dance experience is necessary
For info and registration: laboratori@genderbender.it
Workshop dates
Sept. 18 to 28  at DOM- La cupola del Pilastro
Sept. 29 to 30  public presentation
Admission is free of charge while seats last.
The choreographer
Patricia Carolin Mai is a dancer and choreographer working in Hamburg. After graduating from SNDO (Amsterdam), she moved to Israel where she worked for several years with the Batsheva Dance Company. Beginning in 2015, her works focuses on bodies under situations of extreme emergency; her artworks Ready to Snap, Balagan Body, and HAMONIM are among them.
HAMONIM is part of the Bologna Portici Festival – Heritage meets Creativity, the event promoted and coordinated by the Municipality of Bologna to celebrate the UNESCO World Heritage Porticoes of Bologna as part of the Bologna Estate events program. The project was funded by the European Union – European Structural and Investment Funds, as part of the Operational Programme on Metropolitan Cities 2014-2020 and the EU's response to the COVID-19 pandemic
HAMONIM di Patricia Carolin Mai a Gender Bender è supportato da NATIONALES PERFORMANCE NETZ International Guest Performance Fund for Dance, che è finanziato dal Federal Government Commissioner for Culture and the Media. 

HAMONIM è una produzione di Patricia Carolin Mai e: