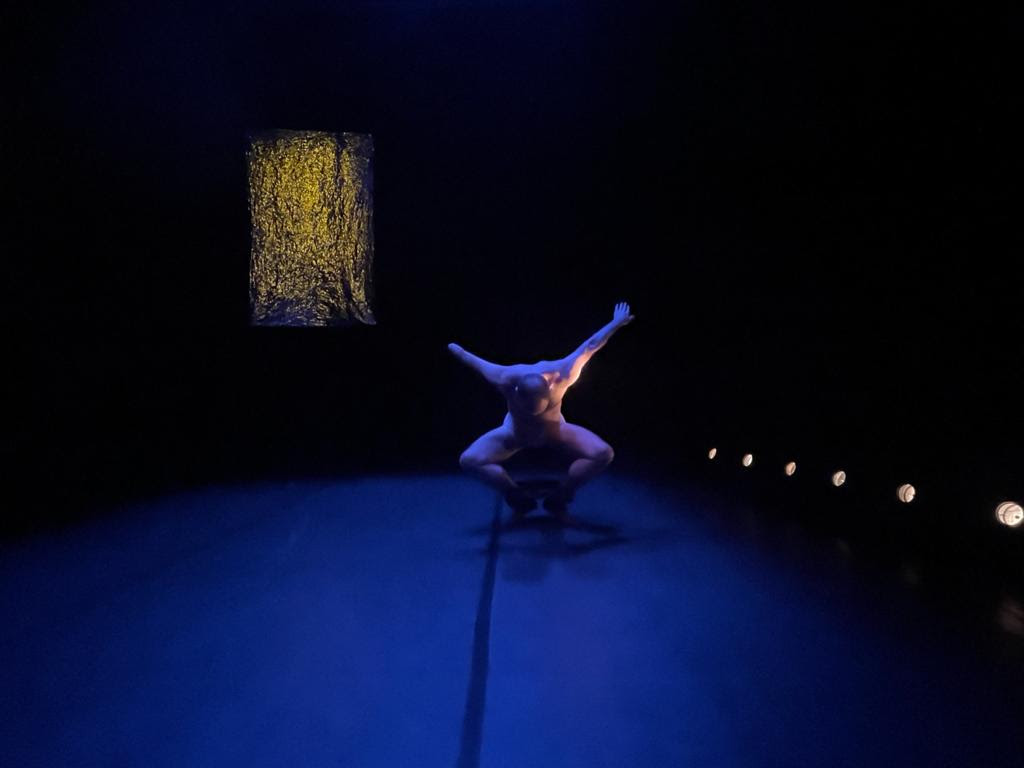 Rifrazioni: accessibility on stage
Nine Italian partners for a project that makes entertainment accessible
Rifrazioni is the winning project of the call for proposals from the Ministero della Cultura – Direzione Generale Spettacolo per l'accessibilità dello spettacolo dal vivo in Italia, and was born from an alliance between nine partners of which we are proud to belong. 
Rifrazioni combines two artistic productions: Marta Bellu's I versi delle mani (which is part of the 20th edition of the Gender Bender festival) and Aristide Rontini's Lampyris Noctiluca. Both performances involve performers and authors with disabilities working in the world of live performance and, thanks to the collaboration with blind artist Giuseppe Comuniello and playwright Camilla Guarino, the show will be available to an audience of blind people, thanks to a poetic audio description.
The project includes community workshops open to people with disabilities, where we will try to reach out to the audience to promote accessibility for audiences with physical, sensory and cognitive disabilities. In addition, we will try to communicate keeping in mind the different needs of the audience that we are trying to involve. In fact, there will be a poetic audio description for blind people, considering that they do not usually attend dance performances.
Lampyris Noctiluca
Lampyris Noctiluca is the title of the work created by Aristide Rontini. In this show, in addition to being its director and choreographer, Rontini also performs and in this way assumes a complete leadership within the production. During the performance, Rontini creates a dialogue between his disability and the work of Pier Paolo Pasolini by citing the metaphor of the "fireflies" from the collection Corsair Writings, in which the writer used the metaphor of the " vanishing fireflies" to make a strong political criticism of the uniformity of the models that were prevailing at the time. In this way, Rontini takes the stage and presents himself as the voice of a minority that resists and becomes strong in order to clearly express his point of view.
I versi delle Mani
I versi delle mani  by Marta Bellu was the work that culminated the professionalization process of Laura Lucioli – a person with Down Syndrome – as a dancer. This was possible after a project in the field of dance and choreographic research that included people with disabilities and that was developed by the choreographer. The work combines sound and dance in a work that is both musical and choreographic. The project is connected to the Glitter workshop, which is offered to the community and invites people with and without disabilities to participate in a place where they can share by dancing. Lucioli, who leads the workshops together with choreographer Bellu, represents in these context a new model for people with disabilities who might want to pursue a career in dance. Moreover, she presents a new point of view for people without disabilities who are certainly not used to being guided by those with disabilities.
The tour dates for the show Rifrazioni are already being worked out: there are already more than 12 dates scheduled throughout Italy. We can't wait to start this journey!
Project partners
Centro Servizi Culturali Santa Chiara, APS Fuori Luogo (Festival Fisiko!), APS Arcigay Il Cassero, Gender Bender, Associazione Nexus, IAC, Menhir, Le Danzatrici en plein air, TeatroMenzatì, Tex il teatro dell' ExFadda, Versiliadanza, con capofila Oriente Occidente.
with the support of MiC – DIREZIONE GENERALE SPETTACOLO