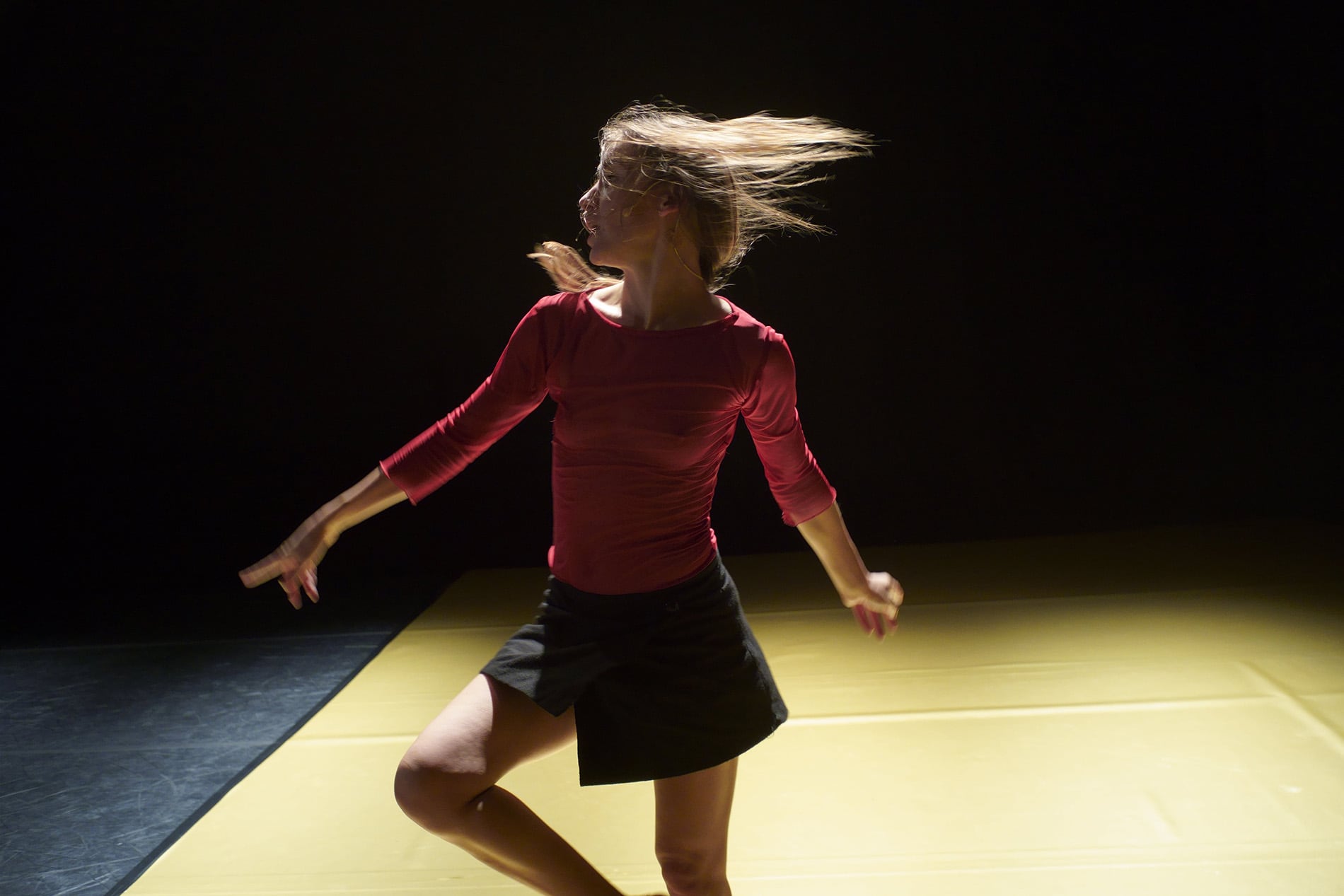 Stefania Tansini wins Ubu 2022 award for best actress/performer under 35
The dancer and choreographer won the 2020 DNAppunti Call for Proposals and performed her solo "My Body" during the 20th edition of Gender Bender Festival
On Monday, December 12, 2022, the 44th edition of the Ubu Awards was held at the Arena del Sole Theater in Bologna.
With great joy, we welcome the news of Stefania Tansini's victory as best actress/performer under 35. The artist, winner of the DNAppunti Call for artists 2020 with her solo "My Body", performed her work to the latest edition of Gender Bender.
The collaboration with Gender Bender will continue in the coming months: Stefania Tansini will be one dellə 6 artistə involved in Rainbow Theater 9 with the workshop for teenagers Fatti Vivo
Stefania Tansini is a graduate of the Paolo Grassi Academy. She has worked as a dancer for Romeo Castellucci, Cindy Van Acker, Simona Bertozzi, Luca Veggetti, Enzo Cosimi, Ariella Vidach. She collaborates as a dancer for Motus. She has embarked on an authorial path of research on the body, which she pursues through choreographic projects (My Body trio 2022, My Body solo2021, Points of Refreshment 2020, The Grace of the Terrible 2019, Matter of Life or Death 2018, Human Line 2017). He created with photographer Luca Del Pia the video-installation project Stupid Girls and Due Madri, with composer Paolo Aralla and Guido Barbieri Dove finisce il volo, with Paolo Aralla the performance for home spaces Interno Notte and Utera with Secret Theatre Ensamble and Tempo Reale, a performance with biodynamic sensors.