Jump!
A show by Opera Bianco
(Italy, 50 min.)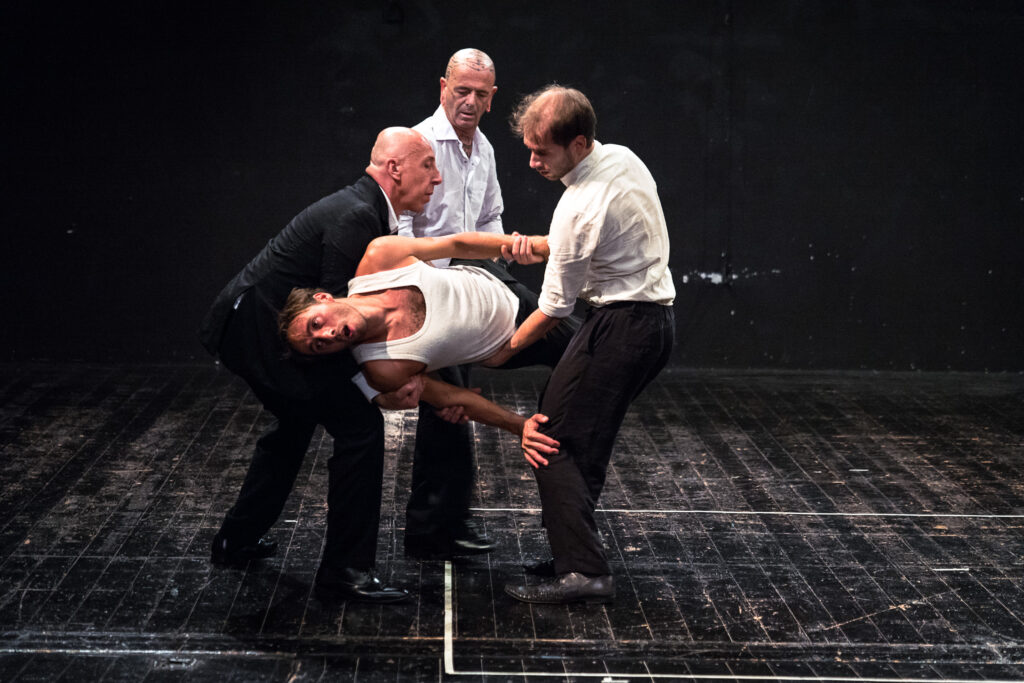 Four performers of different ages and with different body types move on an empty stage, creating a farcical performance that focuses on the figure of the clown and the relationship between jumping and falling, stability and imbalance. The ability to react instantly to an obstacle and relate to the outside world creates a collective intelligence that explores common realities: the rhythm of man and the rhythm of the world, the connection with others, the desire to care. A powerful choreography that shows us the metaphor of a unique and universal human condition with tragicomic levity.

The 19/09 performance is followed by a conversation with the artists in dialogue with Marco Mescoli
Dates for this event:
18/09/2022 – H 18.30
– DAMSLab
19/09/2022 – H 21.00
– DAMSLab
Tickets
Tickets can be purchased:

1) Online: via the DICE platform (a presale fee will be added to the ticket cost).

2)At the box office set up at the venue from one hour before the start of the performance.

DANCE subscriptions must be booked by e-mail.

For ticket and season ticket info:
biglietteria@genderbender.it
Opera Bianco is an artistic research project directed by Vincenzo Schino, director and visual artist, and Marta Bichisao, dancer and choreographer. It has presented shows, performances and installations in festivals and theatres on the contemporary scene. Opera Bianco has a dynamic nature and crosses different disciplines in the theatrical space: painting, sound art, poetry, video. The multiplicity of languages contributes to the creation of immersive experiences that challenge at different levels the traditional form of fruition, offering alternative points of view and postures. Since 2018 Opera Bianco has been an artist IN SITU. In 2020, the project JUMP!, the group's first choreographic work, won the Foreign Ministry's production award "Living Italian-style on stage". The company is currently working on choreographic research between body and landscape.
Marco Mescoli, for years a tour manager in the dance, entertainment and music industry, has worked with countless international contemporary dance companies. He has met dancers, choreographers and artists, coming into contact with and being interested in the most diverse musical genres. Following a radio experience of a few years in London, he returned to Italy and chose Bologna and as a pleasant landing place on the airwaves that of NEU Radio where he hosts the programme "The Sound of Dance".He specifically deals with contemporary dance, which is not only art, discipline and beauty, but also a vehicle for expanding one's musical and cultural background.
Choreography
Marta Bichisao e Vincenzo Schino
Performers
Samuel Nicola Fuscà, C.L. Grugher, Luca Piomponi, Simone Scibilia
Sound technician
Dario Salvagnini
Production
PinDoc / OPERA BIANCO
Co-production
Fondazione Royaumont (Parigi)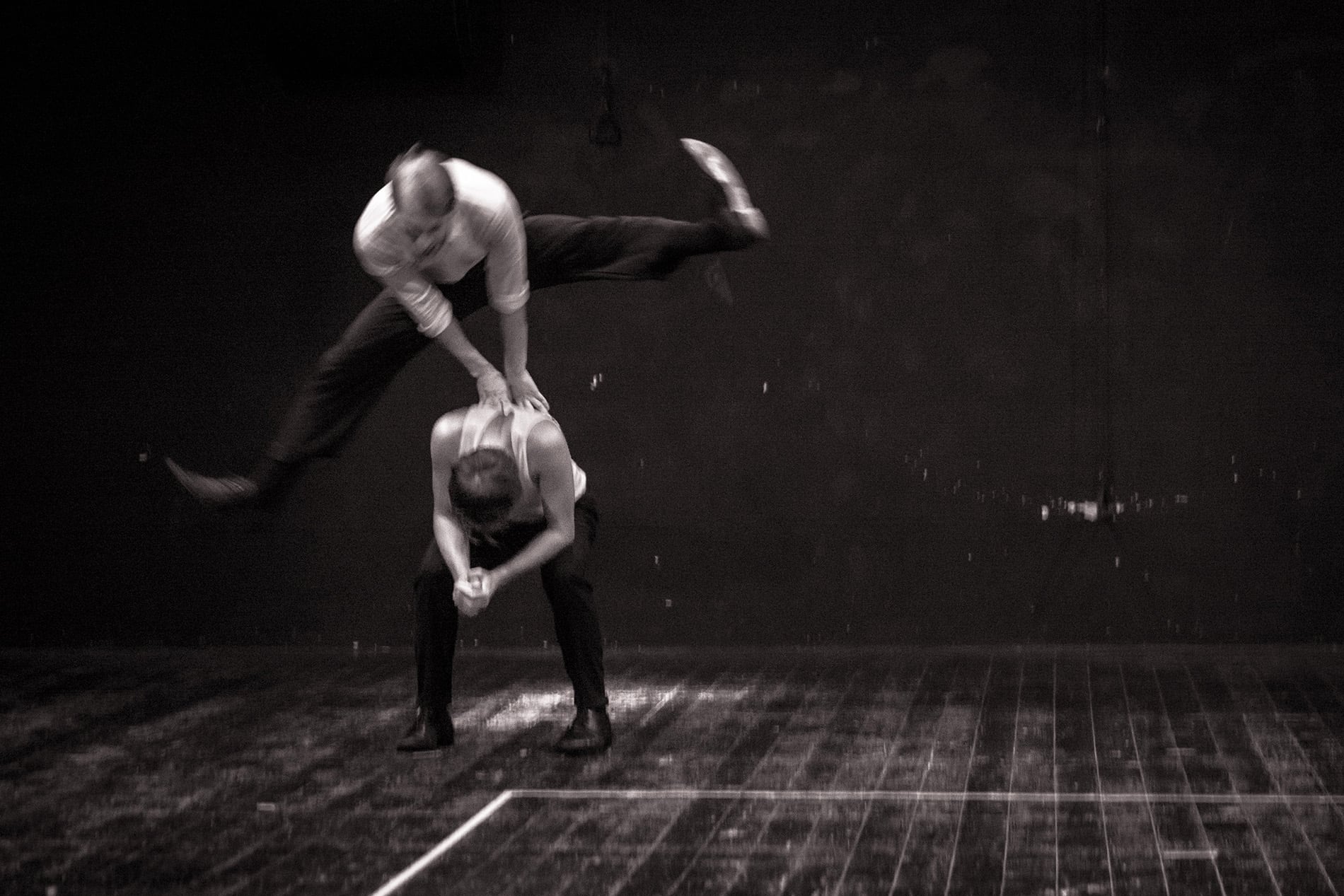 Find out about the other events